From the main menu select [List Purchase Orders] - we've circled it in the image below. and a list appears showing all purchase orders that have not been completed (orders that you have not received yet).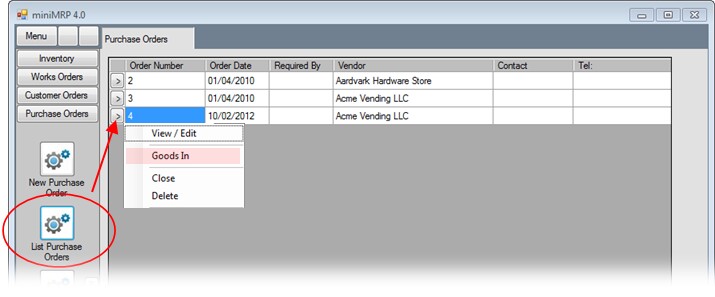 To the left of each purchase order is a small [>] arrow button. Click that and then select 'Goods In' from the menu (shown in the image above)
A window appears showing the items of that purchase order. - See below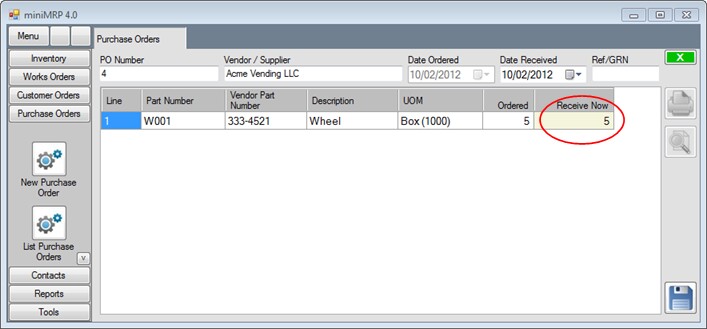 The window is similar to the original purchase order showing the original order quantity. But there's an additional column [Receive Now]. In this column enter the quantity received.
Your vendor may supply a lower, or even a higher quantity so your received quantities do not need to match the original order quantity. For example if your vendor supplied a lower quantity you can come back to this form any time in future and receive more items against the same purchase order
Enter a reference or GRN number if required and then click the save button
You may have noticed that the item in our example is supplied in a box containing 1000 and we're receiving 5 boxes. When we click the save button our on-hand inventory will automatically increase by 5000! If you prefer to process your items as single units rather than larger UOMs then of course miniMrp can do that too.

Back to the main menu.